FAST PET HAIR REMOVER (60% OFF SALE ENDS TODAY!)
Regular price
$29.95
Sale price
$69.95
Unit price
per
Tax included.
🔒 100% Money-Back Guarantee
Need to easily remove pet hair WITHOUT spending hours vacuuming in that endless sofa? 
We love our pets, but having hair everywhere you lie and sit is horrible for you AND your guests! Try our Fast Pet Hair Remover. Do you know someone who needs this? Gift this for someone or even yourself!

Couches
Bed Sheets
Mattrasses
Curtains

Rugs
Car interiors
Clothes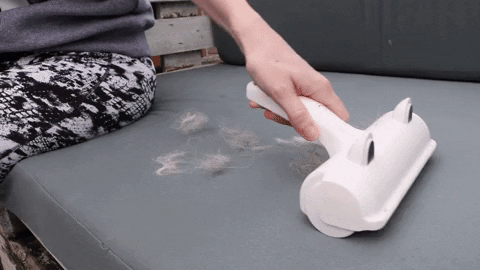 Our leading industry experts have innovated a new way to conveniently remove pet hair. By simply moving the hair remover back and forth, you immediately track and pick up short & long hairs embedded deeply in sofas, couches, beds, carpets, blankets, comforters, and more. Save energy and on your electric bill this year!
Very easy to use
Quick to clean (waterproof)
No power or batteries required
100% Reusable
 A clean home 
for a better health
Save money on lint rollers
Voted best pet hair remover worldwide!
- Move the Hair Remover back and forth in the dirty area in a fast motion. This creates an electrostatic charge that attracts any type of hair & dust to the roller.
 
- Thanks to the smart system, the remover grabs all hair, dust, and lint and stores it in the roller.
 
- If the desired location is clean, a click system can be used to open the bin of the remover so that all dirt can be thrown away in the trash.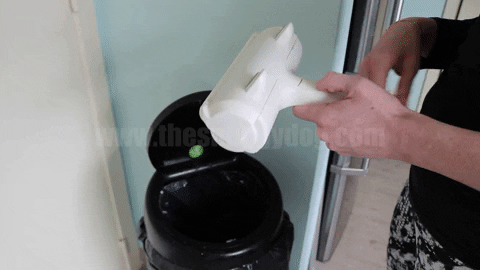 Material: ABS
Color: As the picture
Feature: Durable
Size: 19cm*7cm*12cm / 7.48"*2.75"*4.72"
1 Snuggy Dog's Pet Hair Remover 


It works!
I have a prolific shedding Australian cattle dog, and a navy couch. This works!!!!!
Works just like it says
Great product and removes all of my cat's piles of hair. Works just as well as it shows in the demos and I don't have to lug at the vacuum is often. also easy to open and clean and the rolling motion doesn't hurt my shoulder like the other one I had. The only thing I would say is the price is somewhat high for Canadians. But that is also due to shipping and the dollar conversion.
The best pet hair remover ever!
This thing is amazing, more than twice as fast a vacuuming (which isn't very effective anyway), and so much easier! It blows away sticky tape rollers. Absolutely love it, it really works on all our furniture and bed. Our Smooth Fox Terrier's hair gets really stuck into fabric, but this unit pulls it out after just a few times going over it. 2 THINGS YOU HAVE TO KNOW: 1) You MUST go back and forth with it when cleaning. 2) You MUST put a little elbow grease in. It doesn't do all the work for you, but about 95% of it! Couldn't be happier, nothing is better that we found for getting 99.9% of pet hair up fast, and we've tried about everything!
Pet hair remover
My pet hair remover arrived yesterday, and I absolutely love it! I immediately tried it on my couch, that was COVERED in pet hair and it took virtually all the hair off, even the vacuum didn't do that! I am super impressed and will recommend this product to everyone who has a pet or pets that shed!
---